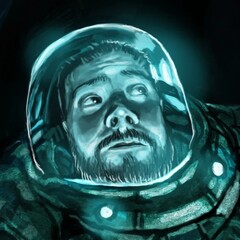 Michael Antrim
Concept Artist, Illustrator, CK or ChaoticKnight
Trenton, United States
Summary
I have a Bachelor's degree in animation from the University of the Arts in Philadelphia. I've been working as an Illustrator/Concept Artist in a freelance capacity for 7 years. I Interned under Davy Liu in 2008, and have done numerous freelance projects since.
Looking for remote full time positions as a 2D Concept Artist or Illustrator. Currently revamping professional portfolio, as numerous recent works I have are under NDA.
Skills
2D Animation
Concept Art
Illustration
Storyboarding
Voice Acting
Software proficiency
Productions
Video Game

Nuclear Dawn

Year

2011

Role

Freelance Concept Artist

Company

Interwave
Experience
Intern at Kendu Films

Laguna Beach, CA, United States of America

Interned with Davy Liu, who has worked at Disney and ILM.

Freelance Illustrator at Uken Games

May 2010 - September 2010

Numerous images and assets for the mobile game 'Dark Galaxy'.

Sketch Card Artist at Topps

August 2008 - October 2008

300 Sketch Cards for the Indiana Jones Heritage set.